How are you helping clients prepare and grow into the future?
How are you staying competitive with your accounting services?
It's easy to get caught up in day-to-day, nuts-and-bolts issues like gathering information, maintaining software and preparing documents. But are those efforts most valuable to your clients?
Progressive firms like yours are increasingly moving towards consultative roles, which provide more analytical and advisory services that add value and build profitable relationships. This shift is vital as tax preparation and other traditional accounting services become more commoditized.
Join us to hear Louie Calvin, accounting and payroll product manager at Thomson Reuters, discuss with Yuriy Akopyan, CPA, founder of Akopyan & Company, CPA, how professional accounting software is helping evolve firms to meet client demands. You'll learn more about:
Technology trends that are sweeping the profession
How you can select the right technology to automate tedious tasks
How you can improve workflow and focus more time on improving client relationships
Learn how you can set yourself apart from the competition in this informative webcast.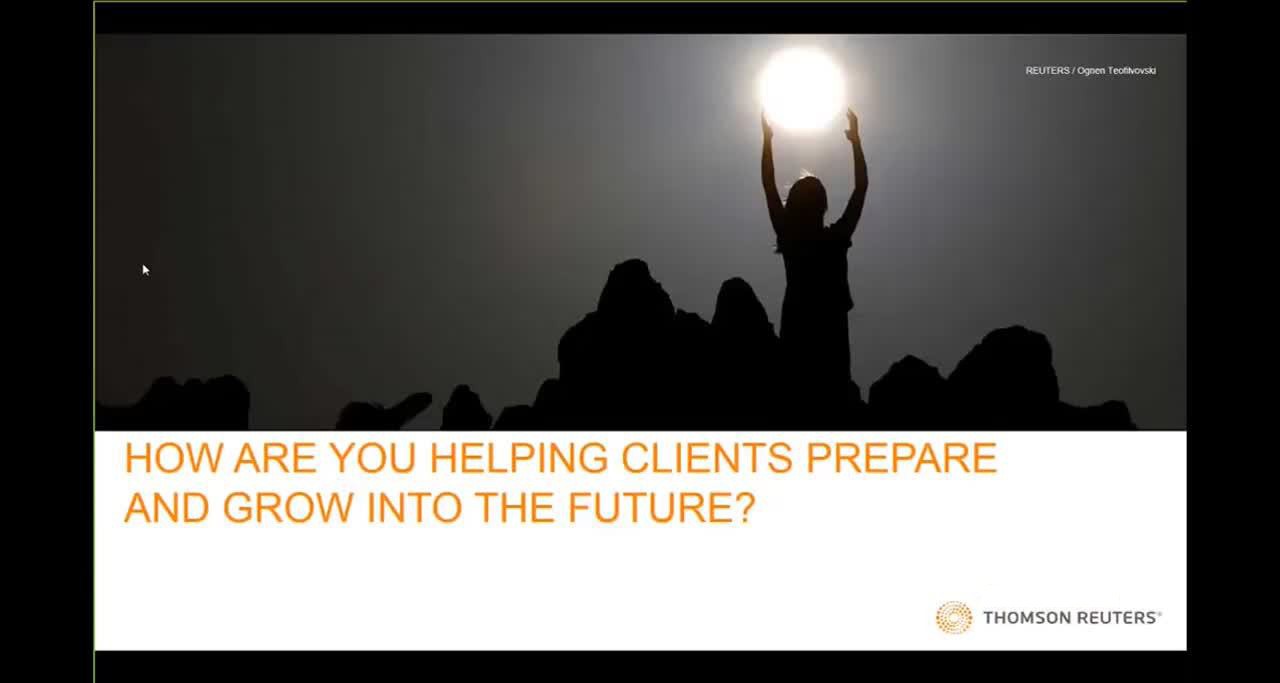 59:08