How do you shift your firm's focus from compliance to advisory services?
Despite ever-changing technology, some things haven't changed—the need to simplify your workflow and provide high-value services to your clients.
Join us to hear Louie Calvin, accounting and payroll product manager for Thomson Reuters, and a seasoned practitioner discuss how working in the cloud is transforming the traditional workflow of an accounting firm.
Hear how this firm used Accounting CS to:
Confidently take on new business—Take on new, diverse clients in a variety of industries.

Centralize write-up—See the big picture view of your firm and the status of your work for smoother operations.

Reap cloud-based benefits—Automate data collection and avoid process inefficiencies through online client accounting—such as cloud-based bookkeeping systems, client portals and other key collaboration tools.

Automate year-end processing—Get exceptional trial balance capabilities that integrate with a range of tax products to improve accuracy and avoid redundant data entry.

Expand advisory services—Provide real-time access to tailored reports that can help your clients take action.
With Accounting CS, you can provide high-value advisory services to your clients that go beyond compliance.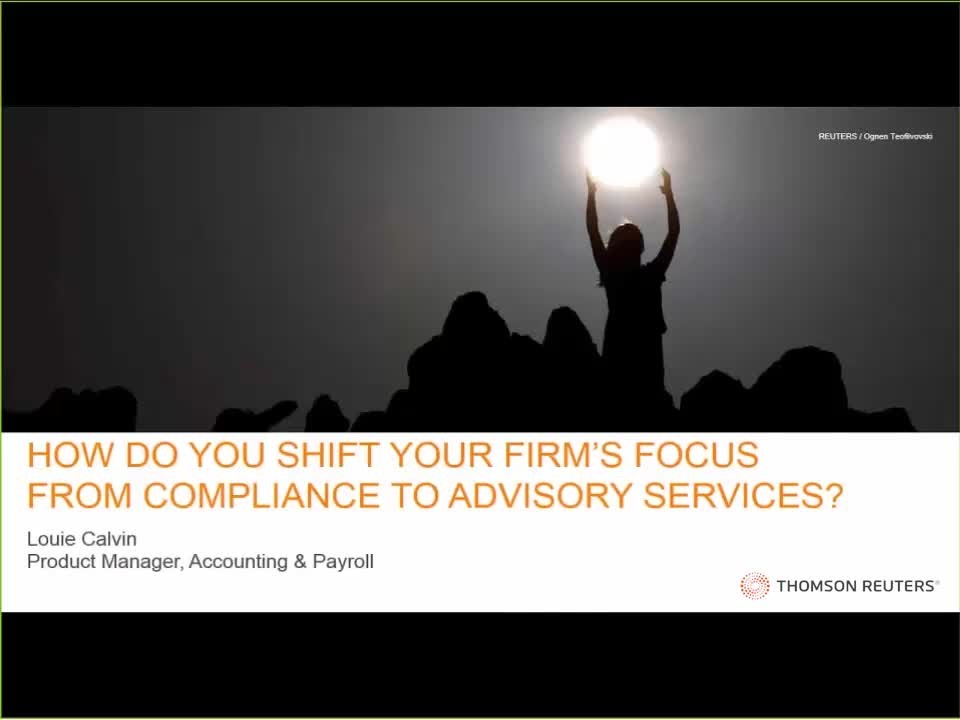 01:07:31