The Dawn of the Tax Cyborg
Are you a technologically enhanced tax preparer of tomorrow?
The nature of tax compliance is about to dramatically change — but it will be far from fully robotic. So how do firms like yours prepare for these changes on the horizon? By taking advantage of the incredible technology opportunities that are right at their fingertips.
In this webcast, The Dawn of the Tax Cyborg, you'll learn about current and future technology that will reshape how firms like yours perform tax compliance work.
Watch now to hear Jordan Kleinsmith, tax and innovation product manager at Thomson Reuters, and Jim Boomer, CEO of Boomer Consulting, Inc. discuss:
How to separate fact from fiction with cognitive computing, machine learning and artificial intelligence — including the application of these technologies for tax professionals

The new, revolutionary tools that will aid you in your tax practice over the next five to ten years

How to assess your risk and opportunity profile by reviewing your existing tax clients

The objectives you should set for your firm now to make sure you are prepared for the incoming technology explosion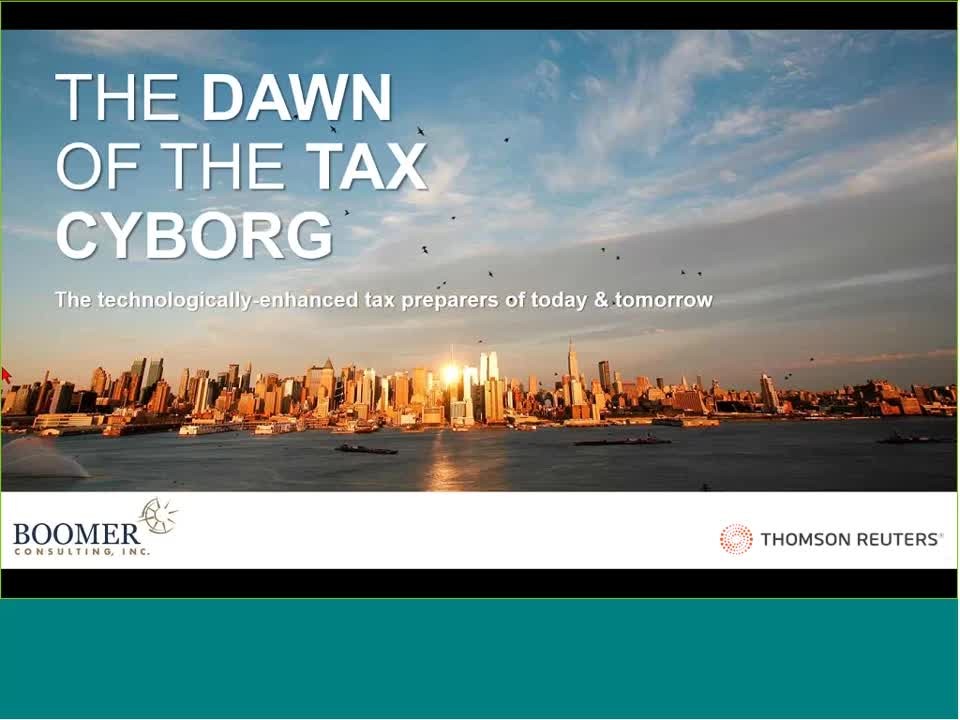 01:00:16