Turn Payroll into a Profitable Opportunity
Turn payroll into a profitable opportunity for your firm by exploring payroll services and building a winning strategy.
Payroll is one of the most-talked about topics in any business, and the need for payroll services is only growing. Once considered a complex, hassle-ridden service, it is now one of the most lucrative opportunities in the profession with recurring revenue that lasts all year long. Using improved technology and strategies that fit any size firm, you can tap into payroll before the new year and start growing your profits fast.
In this free webcast, you'll learn different strategies to help you get started and build your payroll business. Our guest practitioner, CPA and firm owner Sean Manning of Payroll Vault, will also share practice-tested insight to help entrepreneurs and accounting experts capitalize on new payroll opportunities and use payroll to improve client relationships.
In this webcast, you'll learn:
Why you should take advantage of the payroll opportunity

The long-term rewards you can expect

How to get started and build a successful payroll business

How you can take advantage of software and services to help you succeed

Watch this webcast that offers valuable insight on how to take full advantage of the payroll opportunity.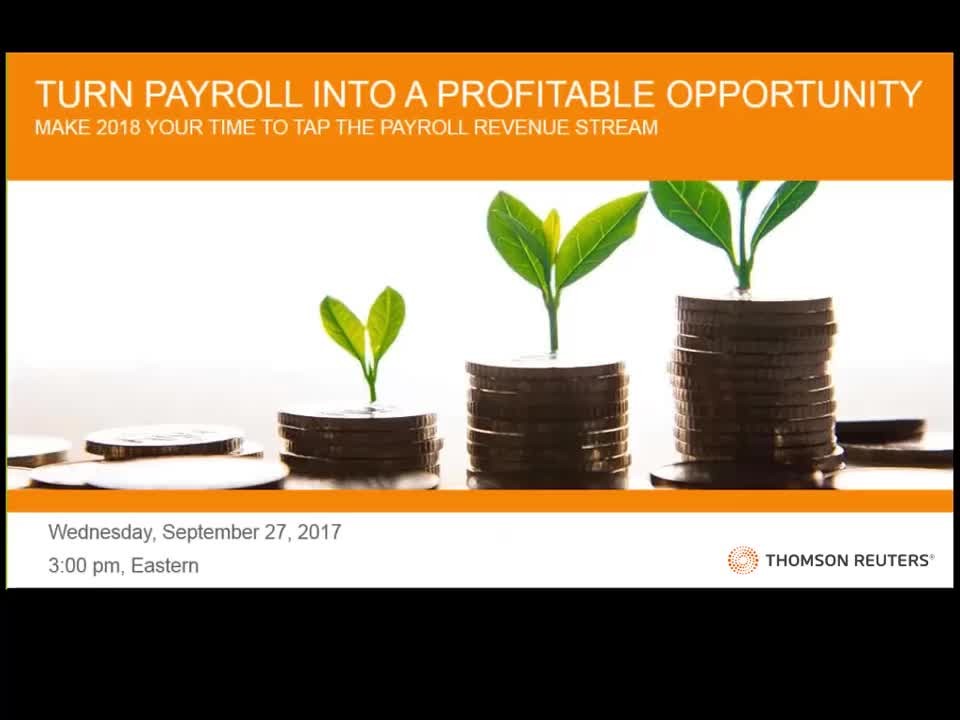 59:20