Win Payroll Business, Grow Profits and Lower Risk
Are your clients expecting more comprehensive business services? Where does payroll fit into your accounting firm's bottom line? How can you best position your firm to win more payroll business?
In this free webcast, we answer these questions and more. Our guest practitioner explains how a partnership with myPay Solutions® helped their accounting firm diversify its service offerings, market itself as a full-service practice and attract new clients.
You'll learn how our guest practitioner's firm freed up internal resources previously responsible for payroll compliance while simultaneously eliminating the risk. You'll also get real-world insight on how that firm was able to grow their payroll base without the stress and liability of processing payrolls and hiring additional staff.
In this dynamic presentation, you'll:
Discover new strategies to grow your payroll business without material participation

Understand how payroll services enhances your firm's brand as a full-service practice to attract new clients

Learn how to introduce value-added services during routine business and client meetings, cross-selling payroll and other advisory services

See how you can handle the complexities of payroll compliance without worry or risk, while enhancing client retention

Get tips on how to introduce and position myPay Solutions as your firm's strategic partner in delivering payroll services

Learn how your firm's website, social media, online reviews and client portals will help you increase visibility and reach

Watch this webcast for best practices and resources that will help you grow your payroll business, benefit from a partner-sourced payroll approach, improve your payroll strategy and bolster your bottom line.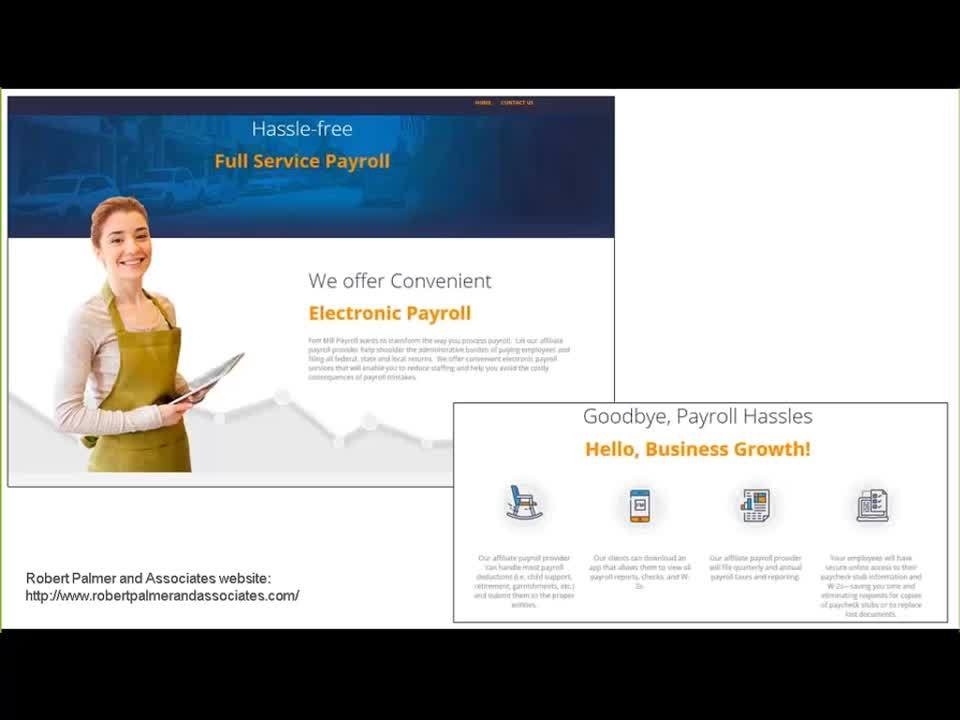 59:22