Source Document Processing
Tax document management, made easier than ever
Why choose Source Document Processing
Thomson Reuters Source Document Processing makes it easy to digitize your tax document management process. Integrate paper source documents into an automated tax workflow by scanning them into Workpapers CS. Afterward, transmit them to secure data centers where optical character recognition (OCR) technology labels each document and organizes related documents into groups. This technology can also capture data directly from the documents and transmit it into UltraTax CS.

What you get with tax document management
Make scanning and transmitting data from documents simple. Plus, label and organize them using OCR technology.
Once processed, the labeled and organized client source documents are delivered to the correct folder in Workpapers CS, based on your firm standards.
Get unlimited scanning for an entire year, or purchase unlimited scanning on a client-by-client basis.
Watch Source Document Processing in action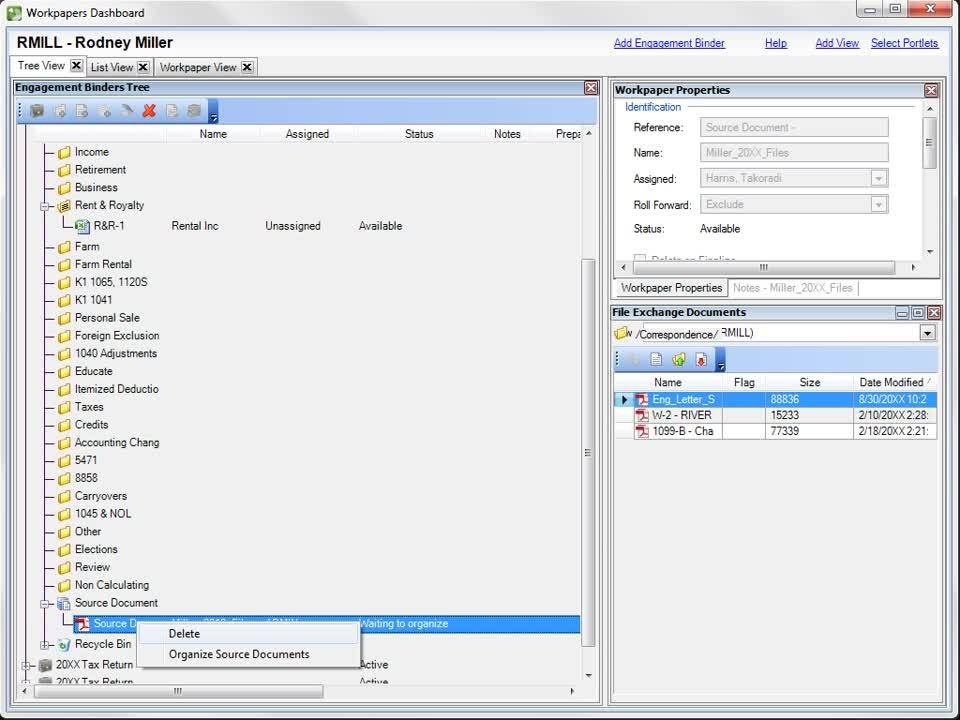 05:01
Workpapers CS and Source Document Processing: Improving efficiency with technology
Topics include scanning and organizing your client's source documents using the OCR process in Workpapers CS; how you can use the resulting data to populate the client's tax returns; how Workpapers CS helps reduce data entry time and errors.
Two ways to use Source Process Document Processing in the cloud
Our hosted solutions offer remote software access, relieving you of IT burdens and providing industry standard security for you and your clients' data.

Get anytime, anywhere online access to CS Professional Suite and select Microsoft® products in the cloud.
Lease online versions of our entire award-winning CS Professional Suite, plus Microsoft® Office and Exchange.
Ready to start a conversation?
Need more information about how our solutions can work for you? Drop us a line and someone from our sales team will get back to you. Or you can call a representative in your region at +1 800 968 8900.