Download FREE Special Report
Thank You for Your Interest in this Special Report
Special Report:
GASB'S NEW PENSION STANDARDS INCREASE AUDIT COMPLEXITY
RELATED GUIDANCE
The Tax & Accounting business of Thomson Reuters provides several resources to help you navigate the complex maze of the GASB's new pension standards, including guidance in the following:
---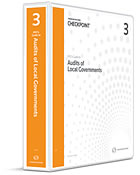 Local government audits require specialized guidance and tools to address their unique audit and accounting requirements. The 2015 edition of PPC's Guide to Audits of Local Governments will provide the audit programs, checklists, confirmations, and auditor's reports you need to correctly perform these audits in an effective and efficient manner, from regular GAAS audits to Government Auditing Standards (Yellow Book) audits to Single Audits.
---

PPC's Practice Aids for Audits of Local Governments are Word and Excel versions of all editable practice aids included in PPC's Guide to Audits of Local Governments.
---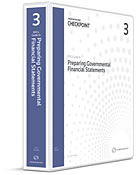 PPC's Guide to Preparing Governmental Financial Statements is the one source for answers on applying GAAP to a government. The Guide is a hands-on resource that discusses and illustrates governmental accounting standards and can best be described as a governmental GAAP Guide.
---

PPC's Interactive Disclosure Library for Local Governments provides an electronic version of the disclosure checklist for governmental entities along with disclosure examples that illustrate the disclosures required by GAAP.
---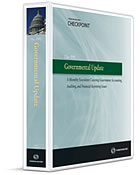 The PPC Governmental Update Newsletter is a monthly newsletter that keeps readers up-to-date on matters affecting local governments and their auditors.
---

PPC's SMART Practice Aids is an innovative suite of products designed with the audit and accounting professional's workflow in mind to enable you to work more efficiently and effectively. This dynamic automation of expert content in an unparalleled breadth of specialized industries is unmatched in the industry and used by thousands of practitioners nationwide.
---
RELATED CPE FROM CHECKPOINT LEARNING®
---
CPE Credits: 8 | Price: $120.00 or FREE with Premier Plus*
---
CPE Credits: 7 | Price: $112.00 or FREE with Premier Plus*
* Premier & Premier Plus CPE Packages
Already a Customer?